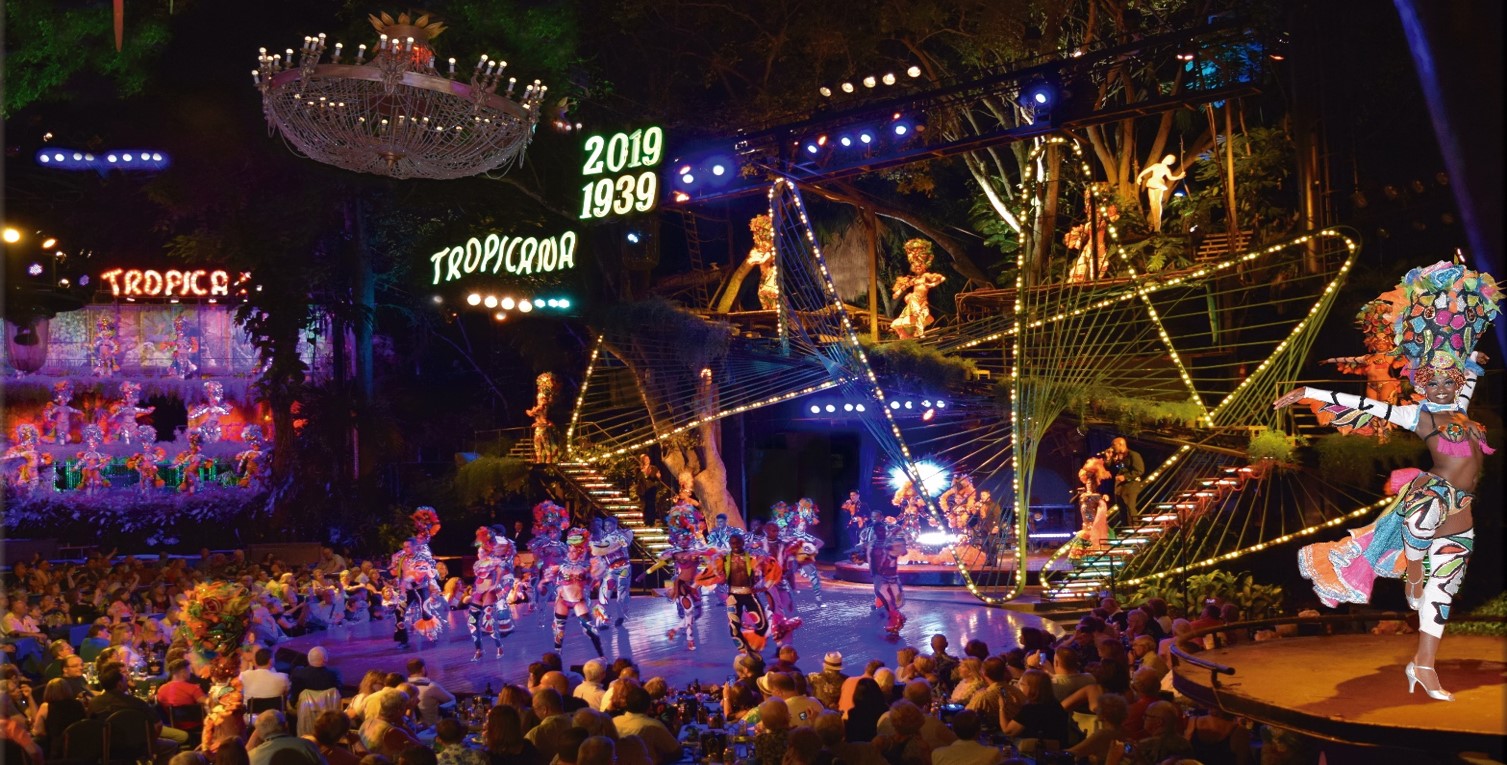 72 A STREET. MARIANAO
Tropicana Cuban cabaret, known as the Paradise under the stars, breaks with traditional schemes and is located outdoors in a wooded area. It was built in 1939 on the old land of the Villa Mina farm, in the Marianao area, Havana. In 1940 it adopted the current name when the choreographer and show director Sergio Orta suggested it, inspired by the melody of the composer and flutist Alfredo Brito, premiered there.
Initially an entrepreneur installed in that fabulous place a kind of night club restaurant for around 300 people, with gambling rooms, and turned it into one of the busiest casinos on the continent. It also kept the grove with the tropical environment: royal palms, mangoes, cedars and others. Tropicana's performances have been acclaimed worldwide. Places as diverse as the Royal Albert Hall in London, Monte Carlo Sporting Club Monaco, Friedrichstadt Palace Berlin and Broadway Beacon Theater, New York. 
In 1954, the French designer Pierre Balmain presented the Summer collection on it. In the summer of 1996, the Japanese fashion designer Junko Koshino, presented her fashion show at the "Under the Stars Salon". In 1992 the North American Academy of the Restaurant Industry gave the cabaret the Best of the Five Stars Diamond Award for the best cabaret in America. The great symbol of Tropicana is the sculpture of a dancer made by the Cuban artist Rita Longa in 1950 and, to a lesser extent, the Fountain of the Muses, by the Italian Aldo Gamba, installed since 1952 at the entrance of the mythical cabaret.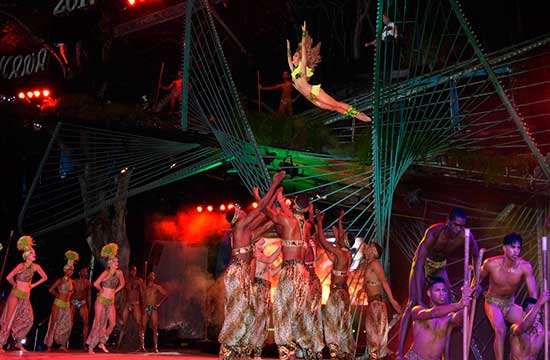 This cabaret has always been nourished by the ballet, the circus, the carnival, boleros, cha-cha, danzón, salsa, rumba and all traditional Cuban dances to achieve its creative artistic show, whose fame has traveled the world.
Countless Cuban and international stars have performed on the stages of this cabaret. It is nuanced by Cuban Folklore, by the color, variety of rhythms, the beauty and grace of the dancers and the quality of the artists. Some of the most important artists are:
Nat King Cole, Joséphine Baker, Libertad Lamarque, Cheo Feliciano,  Tongolele, Xavier Cugat, Los Chavales de España, Rita Montaner,  Bola de Nieve, Elena Burke, Carmen Miranda , Liberace , Pedro Vargas , Norma Duval , Alejandra Guzmán , Rosita Fornés .